DELIVERING
BUILDINGS HOSPITALS LABORATORIES PHARMACIES PROGRAMS CYCLOTRONS VIVARIA
That Work
Operational Performance, Program Objectives, and Regulatory Compliance
We use our expertise to provide support for the biologics and pharmaceutical industries, including administrative + engineering controls subject matter experts in FDA/EMA compliance; USP <797>, <800>, <823/825>; GMP/GTP commissioning, qualification, and operations.
+
We secure the world's data using the five levels of commissioning for mission critical facilities. Our vulnerability analysis and impact scenarios not only anticipate failure, but prepares for it.
+
We provide economic, environmental, and operational planning and support in the international market based on local considerations; risk management; corporate and regulatory mandates. Serving commercial and academic institutions around the world.
+
Our commissioning and consulting efforts ensure patient safety while adhering to the necessary regulatory compliance and systems reliability.
+
We offer government and military support with unique expertise in the delivery of facilities, mission critical programs, and equipment operating in extreme environments.
+
We deliver performance validation, commissioning, and energy services for Commercial, Academic, and Institutional facilities.
+
Our experts provide expertise and seamlessly deliver research and diagnostic laboratories, including commissioning, qualification, operations, and re-verification.
+
From construction completion to smooth operation, we provide a seamless path to facilitate desired facility operations
+
Sustainability
Is In Everything We Do
Challenges, Solutions, Budgets.
We have adopted an extremely practical approach to sustainability projects. We understand that every project has the potential to be sustainable. But every project has constraints in budget, location, and intended program, and each one of these may inhibit a client's ability to achieve sustainability for their structures.
Read More
PROJECT SPOTLIGHT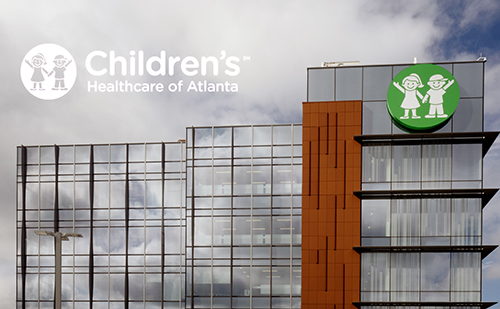 Children's Healthcare of Atlanta
Center for Advanced Pediatrics
We are proud to have worked on multiple projects with Children's Healthcare of Atlanta. The Center for Advanced Pediatrics opened in July of 2019 and brings multiple pediatric clinics and specialist to metro Atlanta under one roof. This 8-floor outpatient facility will provide care across more than 20 pediatric specialties, with more than 250 rooms for patient care, exams, consults and procedures. This facility earned its LEED Gold certification.
Read moreOnline gambling is legal, so here is a list of real money online casinos in Georgia. You can also play online slots for real money by finding a trusted site from this page. about our work at the Center for Advanced Pediatrics here.